Artists who have released tracks on Freskanova:
2 Fat Buddhas
Agent Sumo
Bill and Ben
Bowser
Clubfoot
Cut La Roc (remixes only)
Cut And Paste
Dat Bratz
Fathead
Freestylers
Freshly Breaked
Freska All Stars
Hal 9000
Lentilheads
Mad Doctor X
Monty Props
Plump DJ's, The (remixes only)
Soul Hooligan
Thwomp (remixes only)
Unagroover (remixes only)


Past Freskanova Releases:
Please Note, all supplied info. is for vinyl releases, only a small amount of the
releases have been on CD and most of them had different track listings
EP's (FNT->FNC for CD version)
Code
Artist
Title
Track Listing
.
White label
/Skratch
City
Records
Freestylers
AK48 (Drop
The Boom)
Drop The Boom
Drop The Boom (Dub)
I will pay big money for this,
email me
webmaster@ruffnett.8m.com
FNT01
Freestylers
TOP
SECRET!
(never
released)
This will be on their new album
You'll find out what it is then!
FNT02
Freestylers
Up Rock EP
Freestyle Noise
Lower Level
Breaker Beats (part 1)
FNT03
Hal 9000
Knock 'Em
Out
Knock 'Em out
Time to Jam
FNT04
Cut and
Paste
Cut It Nice EP
Cut it nice
Do tha turtle
Take a piece of America
Half term break
FNT05
Freska
Allstars
We Come To
Rock
We Come To Rock
Beat Of The Year
Bedroom Breakz
Terrific
FNT06
Mad Doctor
X
Real Heavy
Science
Real Heavy Science
Intergalactic Throwdown
FNT07
Freestylers
Adventures in
Freestyle EP
Original B-Boy Stance
Original feel The Panic
Breaker Beats Part 2
(I think)
I will pay big money for this,
email me
webmaster@ruffnett.8m.com
Re-released
as
B-Boy Stance
Original (7" and 12"?)
Cut and Paste remix
Check The Skills
FNT08
Bill, Ben and
Baggio
Pusherman
Original
Soul Hooligan Remix
Unagroover Remix
Thwomp Remix
FNT09
2 Fat
Buddhas vs
Fathead
Into Battle EP
Cut The music
(orig/weeekenderemix)
Electrochocolate
Wheel 'em in
FNT10
Bowser
Street Beat
EP
Let Ya Body Funk
I Need More Time (Meard St
Mix and Marrowbone Mix)
Code Name Hard Hat
FNT11
Soul
Hooligan
Sweet Pea
Original
Plump DJ's Remix
Ride The Pony
FNT12
Freestylers
Ruffneck
Original Ruffneck
Feel The Panic (version 2)
Ruffneck Beats
Re-released
as
Ruffneck
Ruffneck
Spaced Invader
FNT13
Agent Sumo
Mayhem EP
Mayhem
Dirt Style
The Juice
Fat Funk Flav
FNT14
Freestylers
Warning
Original
Soul Hooligan Remix
Raize it Up
+Extra samples for scratching!
FNT15
Mad Doctor
X
The Picnic
Revisited
Real Heavy Science
(Freestylers Remix)
Nuts (Freshly Breaked Remix)
Intergalactic Throwdown (Mad
Doctor X Remix)
Junkies Overdose (Thwomp
Remix)
FNT16
Freska
Allstars
Keeping our
Hands in EP
Freska Allstars - Fresh
Agents Sumo - Keep The Faith
Cut & Paste - Watch This
Sound
Lentilheads - Matchstick Men
FNT17
Soul
Hooligan
Unconfirmed
Released soon
FNT18
Arthur Baker
Breakers
Revenge
Freestylers
Cut La Roc and Plump DJ's
Remix
FNT19
Freestylers
Here We Go
Remixes
Here We Go '99
Soul Hooligan Remix
Plump DJ's Remix
FNT20
Freestylers
B-Boy Stance
Remixes
Dub Pistols Club Mix
Grooverider Remix
Mulder Remix
Dub Pistols Club Dub
FNT21
???
mail me if you
know!
FNT22
???
mail me if you
know!
Unreleased
Cut n Paste
30th Century
EP
Unreleased
Cut n Paste
Unknown title

LP's (FNTLP->FNTCD for CD version)
Code
Artist
Title
Track Listing
FNTLP1
Monty Props
Battle Beats
A load of Beats an Breaks by
the man, Jay-Rock
This was most popular in
America, so if any American
DJ's out there have this and
want to sell it, email me!
FNTLP2
Mad Doctor X
Picnic With the
Greys
Intergalactic Throwdown
Giant Steps
Real Heavy Science
Hyperion
Nemesis
Instamatic
Nuts
Junkies Flashback
I Was A Teenage B Boy
Mad Molecules
A Tribute to Bruce Banner:
i) Gamma Rays
ii) Don't Make Me Angry
Supernatural Jazz
Extra track on CD version
FNTLP3
Various
Rough
Technique
Vol.1
Freestylers-B-boy Stance
Lower Level
2 Fat Buddhas - Cut The Music
Bill and Ben - F*** With My
Money
Bill, Ben and Baggio -
Pusherman
Dat Bratz - Monster
Soul Hooligan - Sweet Pea
Cut and Paste - Watch Me
Rollin'
Cut and Paste
Freska Allstars - We Come 2
Rock
Bowser - Let Ya Body Funk
CD version mixed by Freestylers
contains 7 extra tracks
FNTLP4
Freestylers
We Rock Hard
Freestle Noize
Dancehall Vibes
Drop Tha Boom/Don't Stop
Here We Go
The Darkside
B-Boy Stance
We Rock Hard
Breaker Beats Parts 1+2
[Scratch 22 (Jay-Rock's Theme)
*CD only]
Ruffneck
Feel The Panic
Hold Up Your Hands
Warning
FNTLP5
Freestylers
Their Upcoming
Album
I know some, but I'm not telling!
(OK one's called Run With It
and is quite slow, b-boy
stanceish - but better! and
others you will already have
heard somewhere...)


are:
about:
Agent Sumo are Martin Cole (2 Fat Buddhas) and
Steve Halliday. They released the Mayhem EP in '98
and were featured in Ministry of Sound Magazine
March '99. They have been included on compilations
such as FSUK3 and Rough Technique Vol.1. They
recently released a track on the Freska Allstars EP
(FNT16), entitled 'Keep The Faith'.
release history:
Solo Releases
Title Label Code/Notes
Mayhem EP Freskanova FNT13
Keep The Faith (on Freska Allstars EP, 'Fresh')
Freskanova FNT16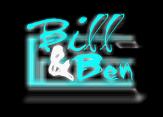 are:
about:
Bill and Ben are Ben Chapman and Billy. They
released Pusherman in '98 with vocals by Baggio.
They had an exclusive track on Rough Techinique
Vol 1 entitled 'F*** with my money'. Not to be mixed
up with Eye Q's Bill and Ben (As far as I know they
are NOT one and the same).
release history:
Solo Releases
Title Label Code/Notes
Pusherman Freskanova FNT9

are:
about:
Bowser is Andy Gardener (Cut and Paste etc.). He
released the Street Beat EP in '98, which included
the excellent 'Let Ya Body Funk' and 'I Need More
Time'
release history:
Solo Releases
Title Label Code/Notes
Street Beat EP Freskanova FNT10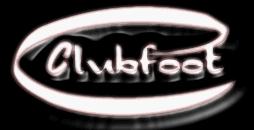 Clubfoot are J. Tunbridge (Mad Doctor X) and Bev
Skeete. They released an exclusive track on Rough
Technique vol 1 (CD version only).

Originally signed to Fresh, Freskanova's parent label,
until the release of the 3rd Freskanova EP, Cut It
Nice. Have released several tracks on the Fresh label
and also remixed the Freestylers B-Boy Stance.
Rumours are abound of their many scheduled
releases for Freskanova that never saw the light of
day. Please spread more rumours in the Guestbook!
2 of their tracks were included on Rough Technique
Vol 1, self entitled 'Cut and Paste', and the excellent
'Watch me Rollin'
release history:
Solo Releases
Title Label Code/Notes
Forget It Fresh FRSH31
Cut It Nice EP Freskanova FNT4

Remixes
Original Artist Title Location
Freestylers B-Boy Stance FNT7 B-Boy Stance

Dat Bratz are Lee Rous (Lee Freskanova) and Billy
(Bill and Ben). They released 'Monster' on the Rough
Technique vol 1 compilation.

Fathead AKA Electrotheque on Freskanova's parent,
Fresh, are Matt Cantor and Andrew Gardener.
Electro Chocolate and Wheel 'em in were released
on the flip side of th Into Battle EP, Electro
Chocolate was also released on the Fresh label
under the name 'Every 1's a winner'(by
Electrotheque).
release history:
Solo Releases
Title Label Code/Notes
Into Battle EP (Bside) Freskanova FNT9


are:
about:
Freshly Breaked are Andrew Gardner, Chris Gibbs
and Lee Rous (Lee Freskanova, Dat Bratz, Plump
DJ's). They are the hosts of the Freshly Breaked
night at the Islington on Caledonian road, London
release history:
Remixes
Original Artist Title Location
Mad Doctor X Nuts FNT15 - The Picnic Revisited
(Bonus disc included in rereleased 'Picnic With The
Greys')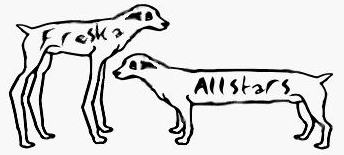 Freska Allstars are Matt Cantor, Martin Cole and
Andrew Gardener. They released We Come To Rock
in '97 and their new EP includes tracks from 3 other
Solo Releases
Title Label Code/Notes
We Come To Rock Freskanova FNT5
Fresh Freskanova FNT16


Hal 9000 are Ben Chapman and Dave Coker (from
Wubble-U). Have had many releases on other labels,
more information on them in the next update. If you
haven't got the Where's Wubble-U album (Indolent),
or if you haven't even heard of Wubble-U, go check
out their web site at www.wubble-u.demon.co.uk.
release history:
Solo Releases
Title Label Code/Notes
Knock 'Em Out Freskanova FNT3


There's a funny story about the lentil heads
Don't know what it is though...
release history:
Solo Releases
Title Label Code/Notes
Matchstick Men (on Freska Allstars EP) Freskanova
FNT16


Mad Doctor X
Jasontun Bridge (Funk Wizard Jay Rock, DJ Jason, Monty
Props)
Also the man behing the scratchin' in most of the
Freestylers tracks.
Released Battle Beats, the first Freskanova album release,
Picnic with the Greys, the second, the Real Heavy Science
10" and the Picnic Revisited 12".
His music is at much more of a hip-hop level than other
Freskanova artists.
Apparently he's a gooner!
release history:
Solo Releases
Title Label Code/Notes
Real heavy Science Freskanova FNT6
Picnic With The Greys Freskanova FNTLP2
Picnic Revisited Freskanova FNT15 (Remix EP)


Soul Hooligan are Austin Reynolds and T. Roe. They
released Sweet Pea in '98 and are currently working
on a new EP
release history:
Solo Releases
Title Label Code/Notes
Sweet Pea Freskanova FNT13

Remixes
Original Artist Title Location
Bill and Ben Pusherman FNT8
Freestylers Warning FNT14
Freestylers Here We Go FNT19
A Very Good Friend Of Mine Just Round Positiva
EP code: 12TIV109

Thwomp are Roy Merchant and Andrew Gardener,
they remixed Bill, Ben and Baggio's Pusherman and
Mad Doctor X's Junkies Flashback
release history:
Remixes
Original Artist Title Location
Bill and Ben Pusherman FNT8
Mad Doctor X Junkies Flashback The Picnic
Revisited EP (FNT15)


Unagroover remixed Bill, Ben and Baggio's
Pusherman, nut are no longer signed to Freskanova.
release history:
Remixes
Original Artist Title Location
Bill, Ben and Baggio Pusherman FNT8



The Plump DJ's are Lee Rous, (Lee Freskanova, Dat
Bratz, Freshly Breaked) and Andrew Gardener. Their
remixes include Sould Hooligan's Sweet Pea and
Arthur Bakers' Breaker's Revenge
release history:
Remixes
Original Artist Title Location
Soul Hooligan Sweet Pea FNT13
Arthur Baker Breakers Revenge FNT18

The group that Freskanova was made for, these lot
know how to do breakbeat - they were the first group
to ever appear on Top of The Pops with live
scratching, breaking and MCing at the same time!
release history:
Solo Releases
Title Label Track Listing
AK 48 Scratch City Drop the Boom
Drop the Boom (dub)
Scratch City EP Scratch City
Unreleased, FNT1 Freskanova Top Secret!!
Adventures in Freestyle EP Freskanova B-Boy
Stance (Original)
Feel The Panic (Original)
Breaker Beats Part 2
B-Boy Stance Freskanova B-Boy Stance
Cut and Paste Remix
Check The Skillz
FSUK 2 (various mix album) Ministry of
Sound/FSUK
Rough Technique (varoius mix album) Freskanova
Ruffneck (original) Freskanova Ruffneck
Feel the Panic (version 2)
Ruffneck Beats (instrumental)
Ruffneck Freskanova Ruffneck
Spaced Invader
We Rock Hard Freskanova
Warning Freskanova Warning
Soul Hooligan Remix
Raize It Up

Remixes
Original Artist Title Label
Audioweb Policeman Skank Mother
Audioweb Test The Theory Mother
Crustation Purple Zomba
Freestyle Don't Stop The Rock: The Millennium
Mixes Pandisc
Hawkshaw/C&C Music Factory Dave Allen At
Large/Do You Want To Get Funky
Freskanova/KPM/Sony
Jungle Brothers Because I Got It Like That V2/Gee
Street
Mad Doctor X Real heavy Science Freskanova
Whodini Magic's Wand Zomba
Wuble-U Petal Indolent

Collaborations
Collaborated with Freddy Fresh on 'What It Is'